DQ Labs Expo – Strate School of Design, India
The DQ Labs Expo was organized by DQ Labs, Bangalore, focusing on design courses and careers offered by various colleges/universities across India including Strate School of Design. The event was attended by Thomas Dal, Director and Dean of Strate India and Grishma Thaker, our senior academic counsellor.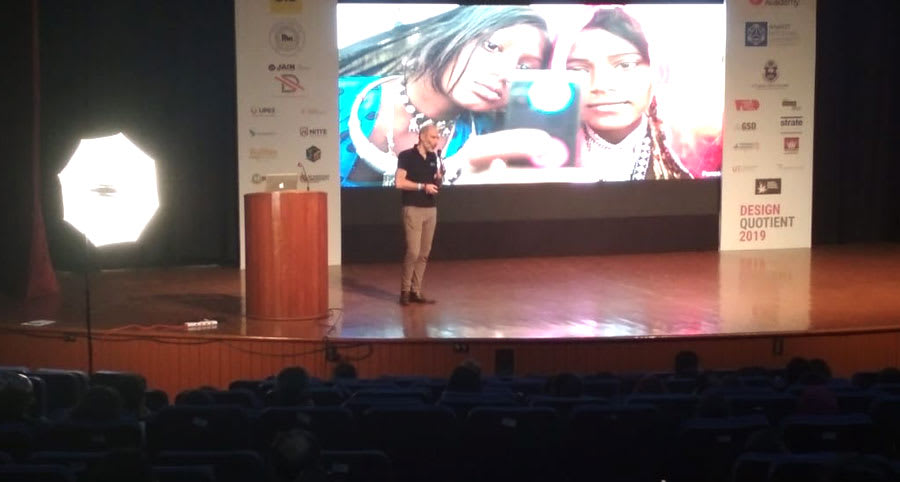 There were a total of 15 design colleges/universities showcasing their courses. Students and parents started arriving at 9:00 a.m. and were counselled as per their interests in our design specializations, namely Transportation Design, Product Design, Identity Design, Interaction Design and the upcoming Space Design.
Mr. Dal presented about Strate and Design at 11:00 a.m. The audience was raptured and impressed with the presentation and rushed to the Strate stall after his talk. Interest among parents towards Strate was quite high, which was surprising as most parents want their children to pursue more "solid" careers. Overall, it was an exciting and productive day for the entire Strate team. We did walk away with a good number of aspiring designers interested in pursuing our Integrated Master in Design course. All in all, a day well spent.