B.Des with Specialization in Interaction Design
Interaction Design Program
Program Head Strate, France: Damien LEGOIS, Designer
Interaction Design Course: Creating Tomorrow's Objects and Services
The Interaction Design course prepares designers to create these new interactive objects, spaces, and services.
New technologies have radically changed the rhythm of our daily lives. Far from being restricted to our smartphones and tablets, these technologies will be in our daily objects and services. Our environment will soon be populated with intelligent and communicating objects, offering services. It remains to define the way people will live and converse with these objects and services.
What will you learn?
The flooding of new technologies in our daily life has created a new field of exploration for the designer. New uses lead to new life scenarios and new behaviours. It is this new territory that we learn to discover in the Interaction department of our design programs.
As a transversal discipline, interaction design covers many fields such as mobility, health, leisure, work, etc. Its ambition is to train tomorrow's designers who will be able to imagine amazing, almost magical, usages of a technology that will be invisible.
Curriculum for the Interaction Design specialization.
The first two years are common for all specializations. It is in the third year that you opt for your preferred course. Click on each year to see what the interaction design course involves.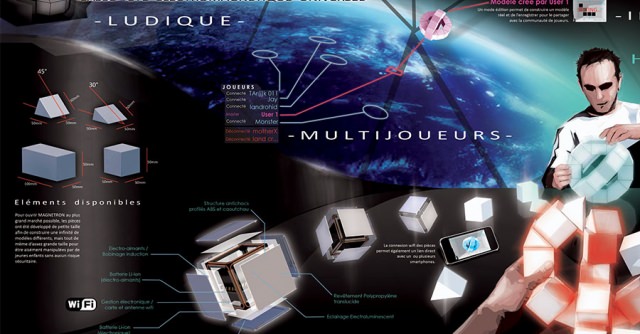 Interaction Design - 3rd year
3rd year Interaction Design
Career Opportunities
Interaction design is an extension of the typical UI or UX design course or a user interface design course. Hence, there are a plethora of career opportunities for interaction designers.
Career avenues in Interaction Design include,
UI/UX Designer
HTML Designer
User Experience Designer
Visual Designer
Web Designer
and many more.
Admission and Fees
You can opt for the Interaction Design course in the third year of study.
Click here for details on admissions and fees